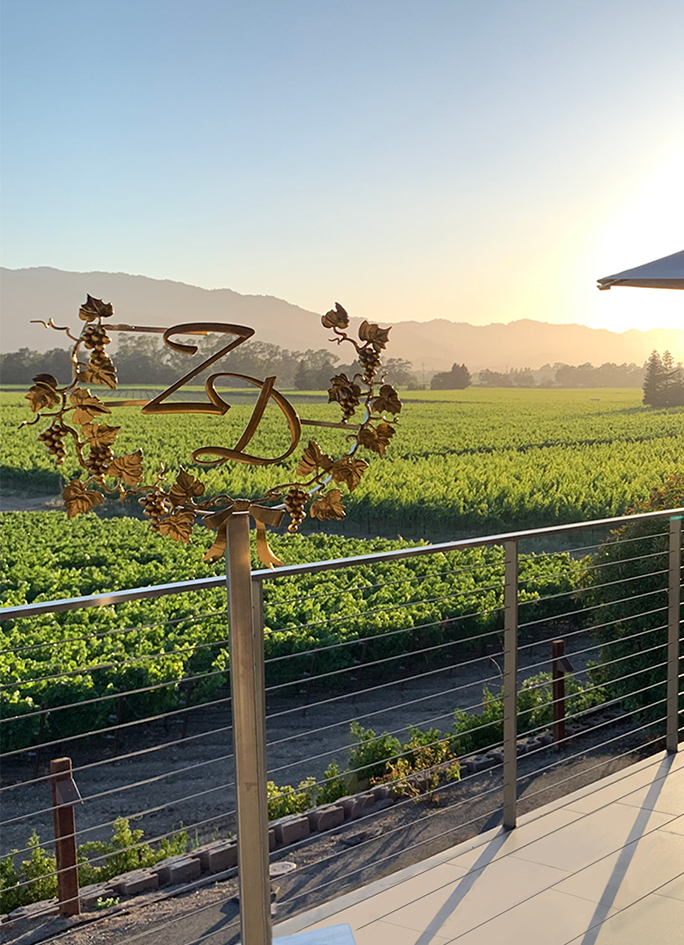 $40.00per person; max 6 guests.
This seated tasting will allow guests to enjoy a selection of current release award-winning wines while taking in the panoramic views across the Napa Valley from our Rutherford bench overlook. Hospitality professionals will lead you through ZD's 50-year history, winemaking, and eco practices.
Appointment required, maximum of 6 guests. Adults 21+ only. Please, leave Fido and other pets at home, unless they're a trained service animal.
Supplemental food pairings: artisanal cheese selections; salmon or duck and garlic rillettes; or Kollar chocolates. Please inquire.
COVID-19 NOTICE: Please do not visit ZD Wines if anyone in your group displays any of the symptoms of coronavirus, including a fever over 100 degrees. ZD Wines practices safe social distancing and proper sanitation. Napa County requires all persons entering buildings wear a face mask, and we ask the same of our guests until the tasting begins. Hand sanitation will be provided at multiple locations throughout the winery.