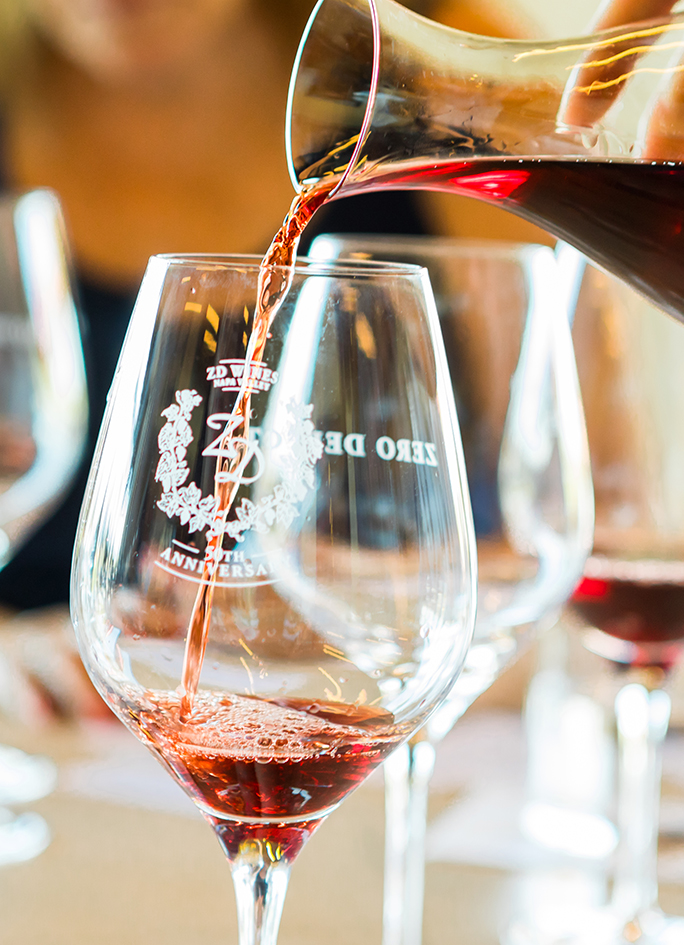 Join ZD on Fridays, Saturdays, and Sundays in February and March for our Cabernet Lovers Tasting where we will showcase our dedication to crafting wines of quality, consistency, and unique style.
This seated tasting will allow guests to enjoy a selection of wines that offer a glimpse into the Cabernet Sauvignon journey, with a library vintage, the current release, and a barrel sample to showcase past, present, and future.
Appointment required. Adults 21+ only. Please, leave Fido and other pets at home, unless they're a trained service animal.
Supplemental food pairings: artisanal cheese selections; salmon or duck and garlic rillettes; or Kollar chocolates. Please inquire.